Explainer of Michael Jackson's composing style in light of Quincy Jones' comments on his greed in a viral, explosive
In Conversation
interview. Writing, editing, and titles.
An interview with American Beetle, the new grand champion of Kaiju Big Battel. Producer, camera, editor.
Interactive documentary about a 1997 murder of a New York City schoolteacher. Responsible for principal photography, editing, postproduction and musical score. Co-produced with Shaminder Dulai, and published in partnership with
Verse
. Six photos in print.
Short documentary on a 12-year-old guitar virtuoso and the star of School of Rock on Broadway. Reporting, writing, photography, videography, editing.
Video reporting
to accompany a longform feature story on New York's hidden slave-trading, and freedom-seeking, history. Nine photographs printed in the April 24, 2015 issue of Newsweek.
printed in the 04.24.15 issue of
Newsweek
Spot news story on a rally in support of Trayvon Martin and his family, during the first wave of press coverage surrounding the shooting of the Florida teen, prior to the arrest of George Zimmerman. Video and writing credits.
published 03.22.12, for
TIME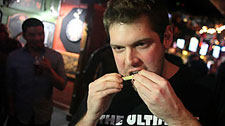 published 12.30.11, for
TIME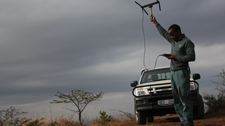 Copyright © Jared T. Miller, 2007-2017. All Rights Reserved.