Short documentary on a 12-year-old guitar virtuoso and the star of School of Rock on Broadway. Reporting, writing, photography, videography, editing.
Video reporting
to accompany a longform feature story on New York's hidden slave-trading, and freedom-seeking, history. Nine photographs printed in the April 24, 2015 issue of Newsweek.
printed in the 04.24.15 issue of
Newsweek
Profile of Chuck Stewart, prolific music photographer and the only photographer present at the "A Love Supreme" recording sessions. Writing, video and photography credit.
Article and video on growing community of lunchtime dance parties across New York City. Shooting, editing and writing credits.
Spot news story on a rally in support of Trayvon Martin and his family, during the first wave of press coverage surrounding the shooting of the Florida teen, prior to the arrest of George Zimmerman. Video and writing credits.
published 03.22.12, for
TIME
Reporting on a roommate-finding event's arrival in New York City. Video and writing credits. "Success story"
re-reported by CBS News
.
published 02.28.12, for
TIME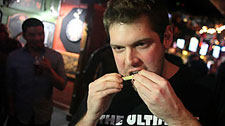 published 12.30.11, for
TIME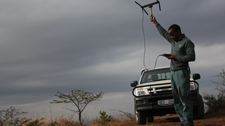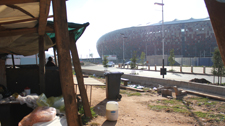 Enterprise story about an informal trader outside of Johannesburg's Soccer City stadium, where he was prevented from doing business during the 2010 World Cup.
Copyright © Jared T. Miller, 2007-2014. All Rights Reserved.